Mr. K and I were lucky enough to have three showers thrown for us during our engagement to celebrate our coming marriage. The first was in Texas with my parents and their friends...we will refer to the as The Village. The Village got together and had a little gathering and sadly enough, I can't find the stinkin' pictures from. I've been searching for days and I could have sworn I uploaded them to the computer, but I have three empty memory cards and no pictures on my computer.
The party was great though!! Mr. K wasn't able to be there with me, but we received tons of gift cards, which was really nice, because I had to fly back to Florida and I don't know how well multiple gifts would have fit in my carry-on!! The host of the party got a "gift card tree" and had it set up with everyone's gifts. It was so sweet of all of them! One of the best things they had were these petit fours from a local bakery....omg they were to die for! I love cake and to have these tiny single serve bites that were so moist and flavorful...wow!!
The next shower was in KY where I'm originally from. I went in for a friend's wedding and one of the bridesmaids for my wedding had a small shower for me at her house! It was great to have all my closest friends and family in on location! We did manage to capture a few pictures that evening.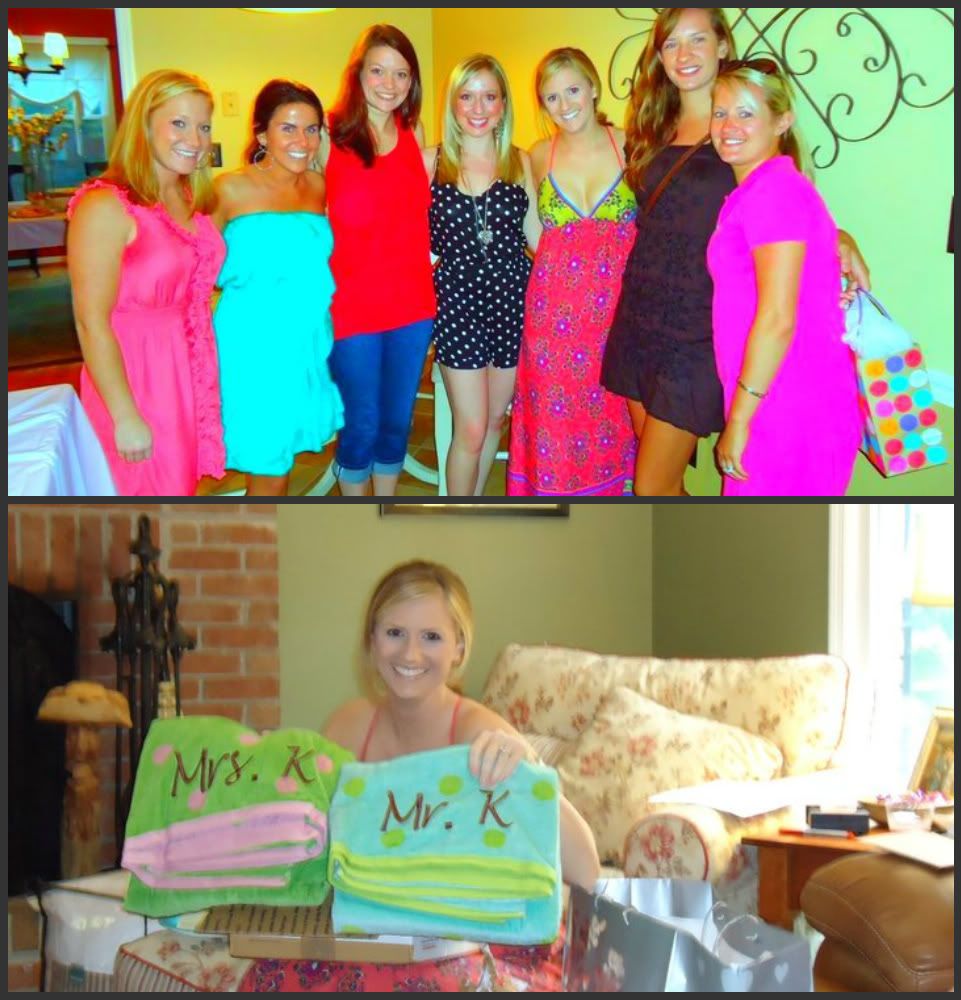 Ms. Lauren B!




Our last shower was in FL where we live. Mr. J's family wanted to do something special for us, so I suggested doing a Jack and Jill gathering type thing so Mr. J could invited more of his family and friends. I wanted to try and get him involved as much as possible. We had a great evening!! My mom made her way back in and came to the shower. Things are always better when momma is around. We played some games, opened some gifts, and drank some sangria :) All-in-all, the evening was perfect and very special!
For everyone that was there to celebrate our future together, thank you! We appreciate all you do and have done for us and all the support and love. You are all such huge blessings and we couldn't do it without you! Love you all!!